before submitting
Three main rules
First of all, let's look at three rules that you need to keep in mind when looking for the right channel to promote your business.
The cost of acquiring a customer must be recouped
Investments may not pay off from the first transaction, but the average cost of attraction should be less than the funds that one paying client brings you for the entire period of interaction with your product (product, work, service). Continue reading →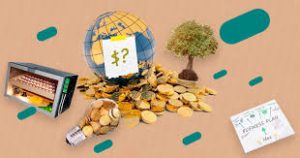 Let us remind you that the tax deduction gives you the right to return the income tax previously paid to the budget or reduce the tax payable.
You can get a deduction only if you are a tax resident of the Russian Federation and pay personal income tax on a certain type of income. Until 2021, a deduction could be obtained for any type of income taxed at a rate of 13%. And since 2021, the rules have changed – now the list of income from which you can get a deduction has been significantly reduced. In addition to the salary received under employment contracts and GPC contracts, the calculation includes income received from the lease of property, from the provision of various services and some other income. Continue reading →