margin and analyze
The second rule concerns what tax lawyers and consultants usually call a "business goal", which taxpayers often start looking for exactly at the moment when they receive a notification about the appointment of an on-site tax audit.
What usually goes wrong:
there is no causal relationship between decisions made to change the legal structure of a group of companies and changes in the effectiveness of business processes; Continue reading →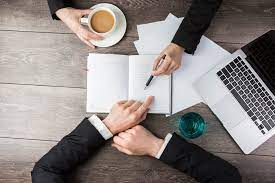 Let's imagine that confectioner Vasya Yagodkin sells one hundred cakes with raspberries and one hundred with currants every month. Raspberry ones bring him 50,000 rubles, and currants – only 30,000 rubles. It seems that it is more profitable to score on currants and sell only raspberry cakes. The idea of ​​\ u200b \ u200b norms, but first there are a few things to calculate.
Before we get rid of the currant cakes, we consider how much money Yagodkin spends on production, and we see: 40,000 rubles are spent on raspberry cakes, and 10,000 rubles on currant cakes. Continue reading →