business in the field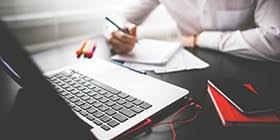 In the issues of our mailing list, we have repeatedly written about the separation of the company – Custodian of Assets in order to protect the significant property of the group of companies; on the separation of a manufacturing company, etc. Today we will talk about the proper organization of the "transport" function in a group of companies, namely, what opportunities for tax and property security can be provided by building this function in the light of our concept of a Secure Business Platform®.
Own significant property, which in the overwhelming majority is also transport, often belongs to a separate entity of the group, which provides maximum protection against the risks associated with entrepreneurial activity (assets custodian). The reasons for this are obvious and do not require separate explanations. Continue reading →
It is no secret that in recent years there has been an interest of individuals in investing, the number of open investment accounts is growing, and the state is supporting enterprises in their desire to issue bonds. While rates on bank deposits tend to zero, the Moscow Exchange index is breaking records.
Against this background, enterprises are increasingly thinking about attracting alternative financing and issuing bonds. The rate on bonds is usually higher, but in return, you can forget about the pledge of property and the personal guarantee of business owners. Continue reading →