business development
Every businessman wants to know his profit and manage it. A tool called the income statement (OPI) helps to calculate it correctly. We tell you what it is, why it is needed, how it is arranged, how to conduct it and how to use it.
What is OPiU
The Profit and Loss Statement (OPI) is a table that reflects the revenue of a business and the expenses it incurred to earn it. The difference between them is profit or, if it has a negative value, loss. Continue reading →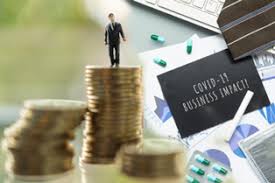 Тtraditionally, investment transactions are realized through ordinary loans or direct investments (creation of a joint venture or purchase of a stake in an existing company). Today we will consider a difficult but interesting investment instrument – a convertible loan.
Briefly refresh what tasks classical instruments solve
Loans are used when a company (borrower) needs to finance short-term or long-term projects, and an investor (lender) wants to capitalize on this by claiming interest income. Neither the borrower nor the lender is interested in building strong corporate relationships. Continue reading →