litigation continues
The financial strength of a business – like that girl from the 2000s memes – is hard to find and easy to lose. Especially if you don't know what indicators to monitor and what to work on in these "difficult relationships".
Someone thinks that if he just covers his expenses and does not allow cash gaps, then he is quite well on his feet. But it's not that simple. For a company to be considered financially sound, it must easily adapt to a changing market and grow in profit and capital even during the shake-up. Our five-step guide will help you achieve this. Continue reading →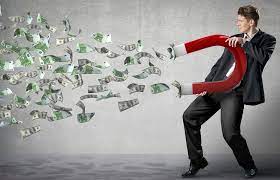 There are always risks in business, and there are many of them. Some cannot be influenced, for example, if the summer in the region turned out to be dry, agribusiness will not be able to do anything about it: the peas will dry up, the rye will not be born. But there are risks that can and should be influenced – these are financial ones.
Financial risks are all situations in which a company can lose money for various reasons: due to the carelessness of the owner, dishonesty of the supplier, buyer, or errors in the currency agreement. Continue reading →