client asks
We have repeatedly talked about the pros and cons of an agency agreement (see, for example, here), pointing out the need for a deliberate approach to the use of the tool, having a strong justification for the business purpose. Indeed, as practice shows, the use of the agency model of building relationships in a group of companies is mentioned in more than 10% of all cases related to the artificial fragmentation of a business.
However, there are situations when the specifics of doing business and the industry do not leave a chance to avoid an agency agreement. Continue reading →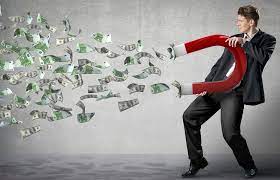 There are always risks in business, and there are many of them. Some cannot be influenced, for example, if the summer in the region turned out to be dry, agribusiness will not be able to do anything about it: the peas will dry up, the rye will not be born. But there are risks that can and should be influenced – these are financial ones.
Financial risks are all situations in which a company can lose money for various reasons: due to the carelessness of the owner, dishonesty of the supplier, buyer, or errors in the currency agreement. Continue reading →